Why do they need help?
January 18, 2019
Why do they need help?
?‍??‍?www.bigpapa.org founders are women who saw a disturbing trend of mothers being left behind – in a supposedly modern and feminist American society.
These mothers are industry professionals who have seen everything & have a clear view of some major injustices – in plain view. *see cartoon below for details*??
???‍?The facts are clear -Women, children and Mothers deserve our support when the need arises.
??We can all act to support members of our community- both locally and globally⛰??- like the founders of BigPapa do.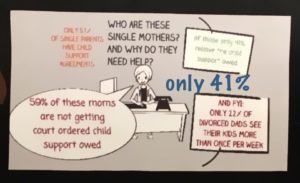 BigPapa is here for everybody with free friendship & solutions -because crisis is a turning point at which anyone can use a friend or a helping hand. Everyone is part of our global human family.??✌?