Reality check on Gender Equality:
See this short video & check out the available data at www.BigPapa.org
https://youtu.be/pw9VOxsdjhU
?‍?Women everywhere are marginalized and as much as we have acted to make changes toward total gender equality it has become clear that we are not there yet.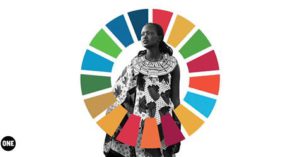 Follow link below courtesy of One.org
https://www.one.org/us/2018/10/01/global-goal-5-gender-equality-2/?utm_source=email&source=email&utm_medium=email&utm_campaign=WLL
?‍?As a proud Feminist (who is not a man hater either) I present to you these words from role model Emma Watson. I believe we need to ??reclaim this word (Feminist) as we strive for Gender Equality on this Planet! Men are invited to be part of the conversation and honor the other half of the global population on the long road to Equality.
It is 2018 now and we aren't even close to Equal yet in most places on Planet Earth. From wages to control over our own bodies to education – the ways we aren't there yet are endless. ?
Beautifully done easy to read infographic (although mostly alarming ) on the state of global gender equality & why it is so important to prioritize – for all of our sakes!
????‍? Follow this link:??
www.unwomen.org/en/digital-library/multimedia/2018/7/infographic-why-gender-equality-matters-to-achieving-all-17-sdgs