Welcome to the Big Papa Action Page!
Please have a look around and see what speaks to you – and makes you want to take action & make your voice heard.  All of the petitions featured on this page are active and waiting for you to add your good name to the cause.
Urgent MoveOn Petition to shut down the immigrant children's federal tent city federal prison in Tornillo, Texas
This petition is To be delivered to The United States House of Representatives, President Donald Trump, The United States Senate.
We demand that the federal prison in Tornillo, Texas, be shut down, that all the children be released to relatives or sponsors, and that no similar prisons be built. None of the children have been accused of any crime. They are being used as bait to lure relatives who might claim them but could then be deported themselves. Imprisoning the children is unnecessary, cruel, and traumatic, causing long-lasting harm.
57,886 signatures have been gathered.. NEW goal – We need 75,000!  Click here to go directly to petition page:  Add your name today and share widely! 
Update-Update: 65,629 signatures collected thus far as of February 26, 2019.  New goal is 150,0000! however – MoveOn reports that the Petition's creator has declared the campaign a success! You can still sign to show your support using link here at Big Papa Action page to help them reach the new goal. Yay!
Patriotic Environmentalists: See petition below.  Ryan Zinke is on his way out of office as Secretary of the interior, but this petition remains.   The current acting Interior Secretary is David Bernhardt -who holds the office  in an "acting" capacity. Add your name to help clean up the mess Mr. Zinke left behind!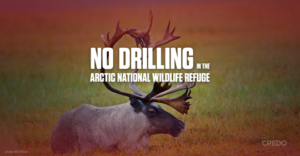 Tell SAExploration: Do not conduct seismic testing in the Arctic National Wildlife Refuge.
Donald Trump and Secretary of the Interior Ryan Zinke made a catastrophic decision to sell out the Arctic National Wildlife Refuge for oil and gas drilling. Now the first company is lining up to profit.
SAExploration recently applied for a permit to conduct seismic testing for oil in the Arctic Refuge.1 Seismic testing is brutal. Ninety thousand pound "thumper trucks" would send shock waves deep into the ground, disturbing polar bear dens and other critical habitat in the Refuge.2 And it could start as early as next month.
The big oil giants are used to making headlines, but little-known companies like SAExploration usually fly under the radar – they are not expecting negative attention from activists. We need to show SAExploration that the company will face massive backlash if it moves forward with seismic testing.
The Arctic Refuge includes more than 19 million acres of protected land in northeastern Alaska, and it is home to polar bears, caribou, moose and hundreds of species of migratory birds. It is sacred land to the Gwich'in people, who live just outside the refuge and subsist on migrating caribou.
Seismic testing is the first step to drilling in the refuge. It is a destructive process that would harm the Arctic tundra's delicate ecosystem for decades – or even permanently – even if oil and gas are never found.3
Seismic testing threatens the main calving ground for the Porcupine caribou herd and the cultural future of the indigenous Gwich'in people. SAExploration's heavy machinery may also disturb mother polar bears and their cubs – or even run them over in their underground dens.
At a time when scientists are urging us to keep oil in the ground to protect our climate, seismic testing in the Arctic would destroy an irreplaceable and sacred place – all for short-term profit.
SAExploration needs to hear that seismic testing in the Arctic will make them infamous – for undermining the human rights of the Gwich'in Nation, harming threatened polar bears and destroying our country's last great wilderness. Our friends at the Sierra Club and the Alaska Wilderness League are calling on us to join them in protecting the Arctic National Wildlife Refuge.  Click image above for more and to be directed to petition page to sign. This petition is only at 71% of its goal  with 71,462 of 100,000 – as of 2.26.19.  Sign today to help us reach our goal. 
Happy Election Day!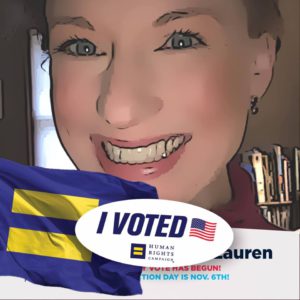 If voting gave you a taste for more civic action we have you covered here with more ways to flex your voting muscles in  legal ways to speak out!  Follow the links below to sign these active petitions on currently relevant societal issues.
In case you feel like signing petitions is worthless – please be informed that petitions were instrumental in The Build Act of 2018 – see the video (originally published November 6th, 2018)  on this on Big Papa's Facebook page! (Courtesy of One.org)  It is proof that your voice matters and this was a Bipartisan effort ! And a fight we won TOGETHER!!!
Big Papa Cares about some BIG issues facing our nation and is providing you with a simple way to learn about some of it and TAKE ACTION to join forces to help us save the world! Don't worry – it is FREE to take action by signing the petitions featured below.  You are welcome to donate what you can to any of the organizations listed below or within BigPapa.org – but are never obligated and you will never receive a bill or email or phone solicitation.  That said – our featured favorites are: HRC.org, ACLU.org, RAINN.org and we would love to give you all of the Kudos you deserve when you sign and donate.  Every little bit counts!
3 Petitions are below for you to check out and sign plus a really important ACLU bonus petition!
Good news! Its not too late to take action and make your voice heard regarding Family Separation by ICE and at the border. Follow this trusted link to a still active ACLU petition you can sign today!
Petition 1
https://action.aclu.org/petition/separating-families?social_referer_transaction=678401&ms=sbsocial&cid=ICEdetention
235,347 signatures collected of 250,000 needed as of 12.19.18. Petition still active! Sign today to add your voice! Families belong together!
as of 1.18.2019: 235.615 signatures collected.  Keep going – people are still signing this one to make their voices heard! 236,093 Signatures Collected as of February 26, 2019.  Keep Going!!!!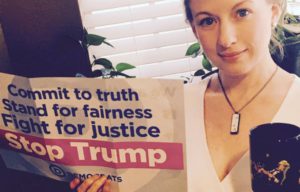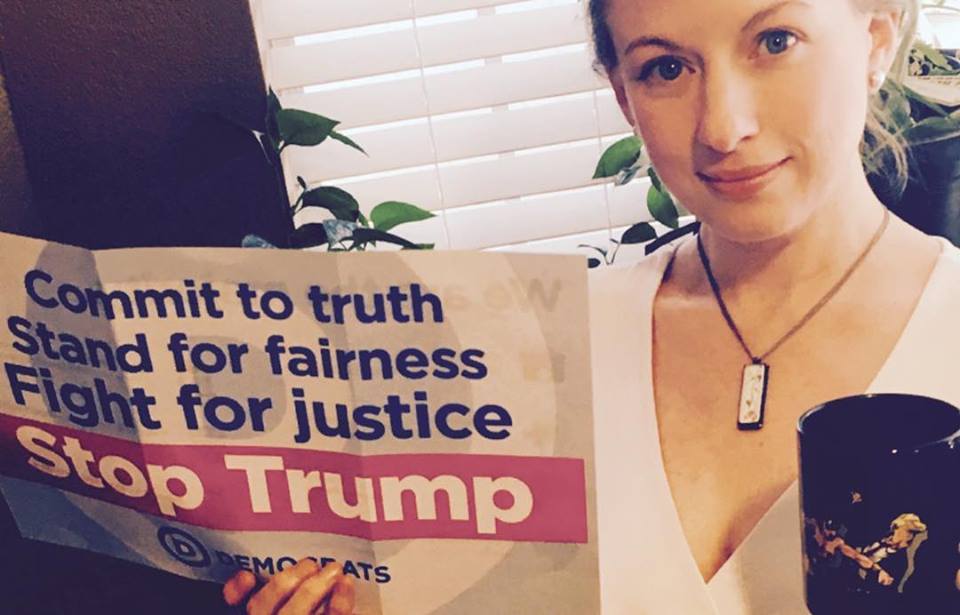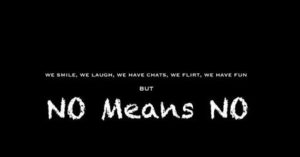 Petition 2
https://www.thepetitionsite.com/670/178/828/rape-stop-victims-being-treat-like-the-abusers/?taf_id=58774218&cid=fb_na
✍️Sign this global petition ? against Rape. A small gesture & a way to act toward solving an old upsetting problem.
Support rape victims and prosecute rapists! Sign the active petition above which is seeking 1000 signatures total.  68 gathered as of 12.19.18.  74 signatures gathered as of 1.18.2019. 78 Signatures Gathered as of February 26, 2019.  Keep signing!!!!
After this – give to organizations like RAINN.org (the nation's largest anti sexual violence organization.
Hotline 800-656-HOPE free & confidential 24/7.

Petition 3
✒️Sign this petition ASAP
Tell Congress: Reauthorize the Violence Against Women Act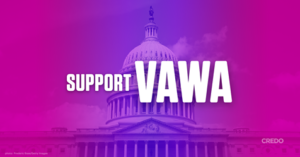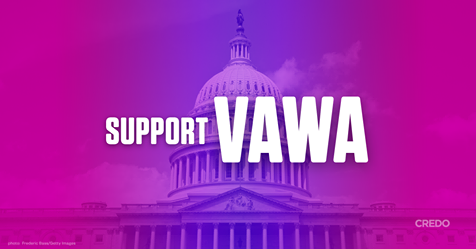 This petition is 88% of the way there and needs your signature.  66,202 have signed with a goal of 75000 as of 12.19.18. Update: 66,217 signatures collected as of 1.18.2019. 66,228 Signatures collected as of February 26, 2019. It is absurd that this act was allowed to expire! Take action to correct this obvious mistake by our legislators. Follow this link to active petition:
https://act.credoaction.com/sign/VAWA_2018?source=share_email&referring_akid=a325529117.3698752.coIkXd
Bonus ACLUPetition
To Members of Congress:
Our country's existing discrimination laws leave gaps in protections for LGBT people, women, and people of color. Support the Equality Act and ensure all of our civil rights are equally protected under the law.
We did it in the house – see full ACLU update through link below ?? The house passed it- let's see if we can take it all the way and make it the law in 50 states! ?️‍???
Update:https://bigpapa.org/equality-act-update-from-aclu/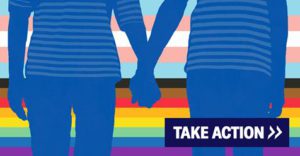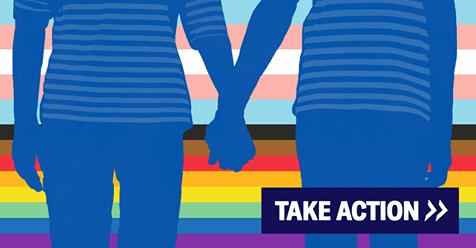 Thank you for Taking Action at the Big Papa action page today!  Feel free to share this page widely and share any of the actions that are available here.  Reach out any time to let us know how you feel after making your voice heard! Cheers!