Impeachment Inquiry Witnesses Summary
November 22, 2019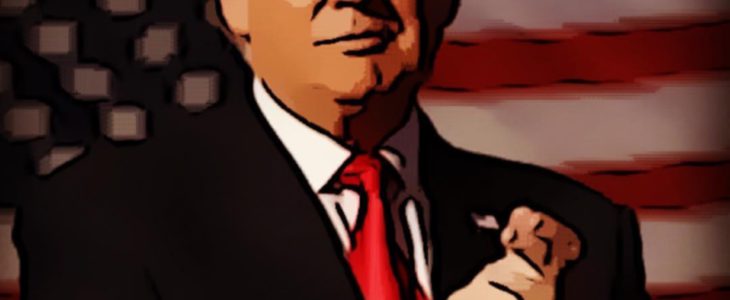 Courtesy of Vice News Newsletter
"By the time all the punishing impeachment testimony was wrapping up Thursday, Trump's GOP defenders appeared so tired of having their talking points slapped down by witnesses that they simply stopped asking questions.

And who could blame them? The evidence is overwhelming. 
Here are five key moments from this week's parade of witnesses:

Gordon Sondland, U.S. ambassador to the EU 

Sondland explicitly confirmed the most crucial element of Democrats' impeachment argument: Trump was demanding a quid pro quo, which the president and his aides pursued with increasing pressure over the course of the summer and into September. 

"Was there a 'quid pro quo'? As I testified previously, with regard to the requested White House call and White House meeting, the answer is yes," Sondland said on Wednesday.

Fiona Hill, former National Security Council member

Hill calmly laid out exactly what Sondland was doing, explaining that he was clearly working with top White House officials: "He was being involved in a domestic political errand. And we were being involved in national security foreign policy. And those two things had just diverged."

Lt. Col. Alexander Vindman, National Security Council director for European affairs


Vindman rolled up to testify in full Army dress and a chest covered in medals. He testified that he was on Trump's July 25 call with Ukrainian President Volodymyr Zelensky and was disturbed by what he heard. 

"I was concerned by the call. What I heard was improper," Vindman said. "It is improper for the president of the United States to demand a foreign government investigate a U.S. citizen and political opponent."

Former ambassador Kurt Volker, special envoy to Ukraine 

Trump's own diplomatic envoy Volker, meanwhile, told lawmakers that the claims Trump and his personal attorney Rudy Giuliani keep pushing were bunk.

"I don't think that raising 2016 elections or Vice President Biden, or these things I consider to be conspiracy theories circulated by the Ukrainians… they're not things we should be pursuing as part of our national security strategy in Ukraine," Volker said. 

David Holmes, counselor at the U.S. Embassy in Ukraine

Holmes was a late entrant to the impeachment inquiry, but he delivered some of the most damning information, including overhearing Sondland talk to Trump on an unsecured phone about "investigations" during a fancy lunch in Kyiv. 

Holmes testified he heard Sondland tell Trump that President Zelensky "loves your ass" and was prepared to launch investigations and do anything else Trump asked. He also said Sondland told him Trump "doesn't give a shit" about Ukraine. "

Read more from Greg Walters and Cameron Joseph on VICE News.