Calling all Artisans/Crafters/stuff Sellers: Help has arrived !
August 20, 2019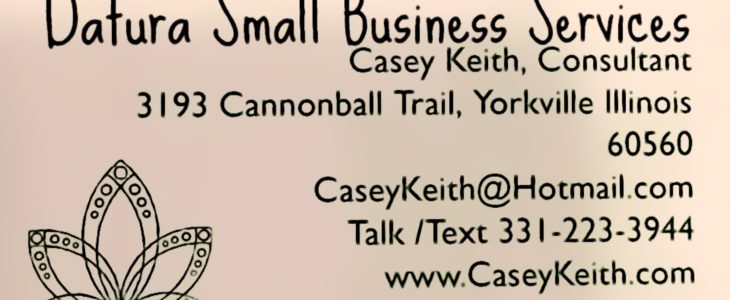 Do you make stuff? Are you interested in selling the "stuff" that you make, but you aren't sure where to begin? ?
Or
Do you have a bunch of items that you would like to sell, but you don't have the time or patience to list the items for sale anywhere ??
??‍?People have day jobs they love, but perhaps they also have a passion for making beautiful handmade items. ??Or maybe you bought a ton of supplies to make some great items, but have changed your mind and now your garage is full of stained glass that you will never use .??‍?There are only 24 hours in a day ?and sometimes it seems like you could accomplish more if only there were 2 ?‍♀️?‍♂️of you.  ?When that is how you feel, you need to enlist to assistance ☝?of Casey Keith at Datura Small Business Services .  
Offering her services at affordable hourly rates, Casey Keith can assist you with customized services designed to meet your unique needs as a small (or micro) business owner and/or Artisan.
✨As a 4th generation artisan herself, and self employed business owner of 20 years Casey understands the unique challenges of being a craftsman and small business owner in the Handmade and Retail and Online sales markets.  Let her show  you the possibilities  as well as provide the results that you have found elusive in the past. ?
Simply reach out to Casey at ??331-223-3944  or by email at CaseyKeith@hotmail.com to schedule a consultation. Think of your session like Show and ?tell.  Show Casey what you need help with and what items you would like to move and she will develop a plan for  your success based on your  specific unique situation. Prepare some ugly photos to send over by text or email in advance of your session for best results.
Have a peek at her menu of services here: https://caseykeith.com/datura-small-business-services/
Have a look at the new industry standard for Handmade Inventory & Bookkeeping: Craftybase