The state of the world
August 13, 2019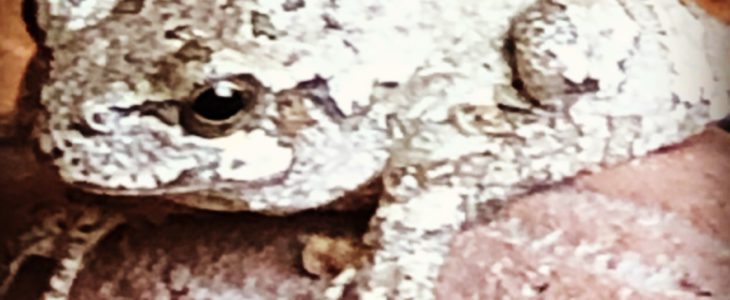 Update courtesy of Mary Lin of Inventing Earth:
HERE ARE GOOD THINGS HAPPENING
There is good happening, friends. I've seen three positive stories about prison reform in the last couple days. ?⚖️?Colorado is cancelling its contracts with private prisons. Illinois is overturning misdemeanor pot convictions and releasing tens of thousands of inmates. ?Shelter cat programs are spreading to many prisons, ?bringing happiness to abandoned pets and people, both. ?Restaurant suppliers are reporting to folks who own eateries ??‍??‍?that the whole country now wants to be healthy? and they're completely changing what they offer to a healthier menu of options. ?Even funky little taverns and dive bars are offering specialty salads and gluten-free meals. ?Shitty GMO chain restaurants are going out of business. ?Local Farmer's Markets ????‍?are booming. ?‍?Even hillbillies and rednecks are embracing meditation??‍♂️ ??‍♀️and yoga?‍♀️. Even stuck up Liberals are embracing hillbillies and rednecks. ??‍♀️??‍♂️Young people are reporting they're done with PC culture and they just want to get along. Huge numbers of residents of European countries like France and Italy no longer believe the lies of big pharma ???about vaksean safety. ???Sales of Big Pharma antidepressants are plummeting as more and more people experiment with cannabis ??and CBD, finding healing from Nature. Cities in the Midwest are completely eliminating the opiod addiction crises by creating no-questions-asked, everyone-gets-treatment programs. ?States are suing the Pharmafia for their addiction-fostering criminality. ?Methods are being employed to help ???coral reefs ?re-grow in weeks what used to take centuries.New discoveries in healing could result in many diseases being healing with light,✨?✨ alone — inexpensively and noninvasively. Nobody believes the mainstream media anymore, after the Epstein? "suicide". Thanks to Epstein and co, the whole world has ?finally awakened?? to the existence of pedophilia-as-price-of-admission ?and child trafficking rings in all the halls of power. People I never imagined would be open to the idea that state sponsored terror-engineering programs are being run to contol the populace in every Western country, at least, are getting it. GETTING IT. ???Refusing to live in fear and to have their brains short-circuited by endless media trauma. ?Lawsuits against privacy destroying big tech firms are proliferating — and the people are winning some of them. ?Dozens of new groups focusing on wireless technology safety are opening every week on Facebook alone (and every one sends me an invite to join lol). More Americans than ever before, are using Duck Duck Go and Brave, and turning off their wireless at night. Every day there are more fakestream ?intimidation stories about how people who share the truth ?are the biggest threat to the Republic, and every comment – EVERY comment – under the stories, is from thousands of ordinary people telling the fakestream and the deep state matrix of its owners, to go f*ck ??themselves. Young people are growing their own food, opening organic farms, creating tech startups focused on verifiable voting and censorship-free media, and several hundred cities and states are working on founding Public Banks, which take back the currency-creating power of the People.?? Cooperative businesses are exploding as more and more say ?NO to the corporate slave matrix. We are in a time of turmoil and impending peril. ???‍♀️?We are also in a time of immense awakening and Renaissance. ?It is our choice which way this goes. I am voting for? peace and Transformation, ????with my thought, word, and ??deed. I think ??✍️??✌?and share the truth of the matrix's dissolution, and its fearful lashing out, as it is backed into the corner. But I am equally certain we must share ?the Good, the Beautiful, the ?Awesome? things our strange monkey? brothers and sisters create and think and Dream, on this little blue planet.?
?We are Love, we are Hope, we are Truth, and we are Legion.?
It is happening. ?
It is happening.?
It is happening.?
Please copy and paste to "share" — no attribution needed ?