World Aids Day
December 1, 2019
Communities make the difference" is the theme for this year's World AIDS Day, December 1. Recognizing the essential role played by communities in the AIDS response, around the world organizations, communities, and individuals will observe World AIDS Day with events and activities on and around December 1.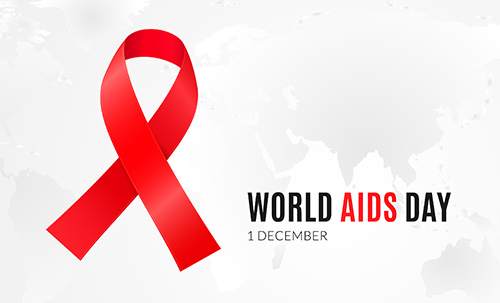 At the sixth annual HIV Cure Summit on November 21, amfAR teamed up with the University of California, San Francisco (UCSF), for a World AIDS Day community update on HIV cure research. Participants heard about the latest developments and got a range of perspectives—from UCSF researchers involved in cure-focused clinical trials, community advocates working on behalf of people living with HIV, and basic scientists applying cutting-edge technologies to the search for a cure.
The Office of AIDS Research at the National Institutes of Health (NIH) will observe World AIDS Day 2019 on December 2 with an event titled "Community and NIH: In Partnership to End the HIV Epidemic." Speakers representing various communities affected by HIV will discuss how they can work together with the NIH most effectively toward ending the HIV epidemic. 
In a World AIDS Day statement, the NIH addressed the ambitious federal government initiative, "Ending the HIV Epidemic: A Plan for America," which aims to end the end the domestic AIDS epidemic by 2030 by zeroing in on geographic hotspots. "To reach people who have different needs, preferences, and choices…we must go beyond a 'one-size-fits-all' approach," the authors noted. "Communities are more than just geography."
Content courtesy of Amfar.org.