Human Rights • True Story • Uncategorized
Join the Fight for Birth Control
January 16, 2019

Join Big Papa Foundation in speaking out to protect birth control! It is easy to do it right here ?? Please tell your representatives NOW while they are interested and our rights are being attacked and eroded!
Thanks in advance-I know you won't let me down ! ? #fight4BirthControl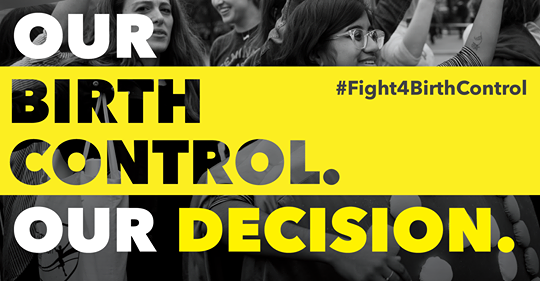 Fun fact: Birth control prevents abortions. If you are truly pro life – you must fight to prevent pregnancy in the many ways that this may be done. Follow the links highlighted in this page directly to a Planned Parenthood petition.
Tell your representatives:
Defend access to birth control for all.
We need our lawmakers to speak out against this rule. Stand up for birth control: Send a message to your elected officials now.
The Trump-Pence administration is restricting access to birth control — basic health care that nearly 9 in 10 women of reproductive age will use at some point in their lifetimes. Trump and Pence want to make it harder for people to access the birth control they need to live healthy, independent lives.
Planned Parenthood delivers vital reproductive health care, sex education, and information to millions of people worldwide
Learn more at www.plannedparenthood.org