Human Rights Campaign Makes a Difference
January 22, 2019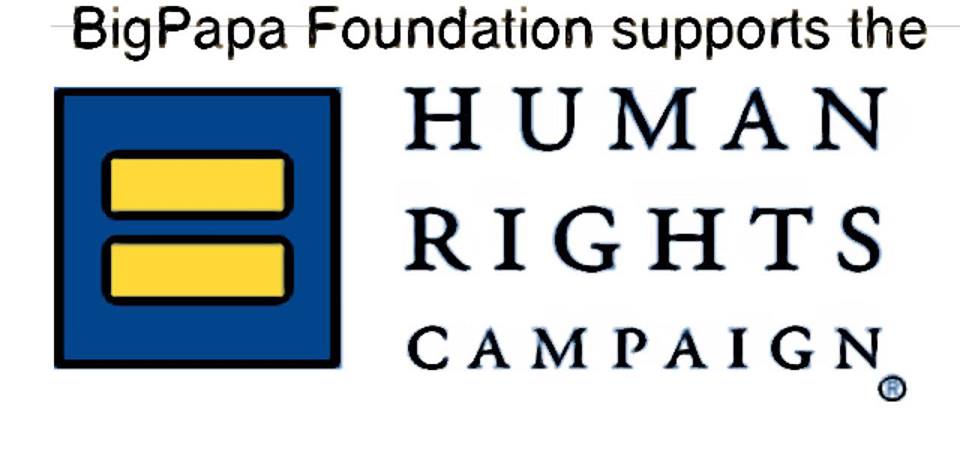 From an appalling Municipal Equality Index score of 12/100 – this South Dakota community took action to do better! Be inspired when you see how they did it and got to 100. Watch Youtube video on this page and check out the Human Rights Campaign at www.HRC.org to see the latest in equality news and to join Big Papa Foundation in the historic fight. We are seeking Full Equality for all – Nothing less.
Visit the Big Papa Action page to check in about active petitions to sign to make your voice heard in meaningful ways. Be amazed that some of the actions you can take haven't crossed the finish line yet because of legislators dragging their feet on huge issues. Violence Against Women Act – anyone? Finish that one up, already! Let's work together to Pass the Equality Act too! Our county's existing discrimination laws leave gaps in protections for LGBTQ people as well as WOMEN and PEOPLE of COLOR! Support the Equality Act and ensure all of our civil rights are equally protected under the law. https://action.aclu.org/petition/congress-pass-equality-act-now? Petition link included here for your convenience. 🙂
Also – Let's reopen the government ASAP. It certainly is appalling that 800,000 people are going without paychecks and the FBI is having press conferences about how agents aren't getting paid and are having to resort to using food pantries. This is a National Emergency that has been imposed on us by the Executive Office and Senate Leadership.