A response from Illinois Senator Tammy Duckworth regarding the gun violence issue.
June 3, 2022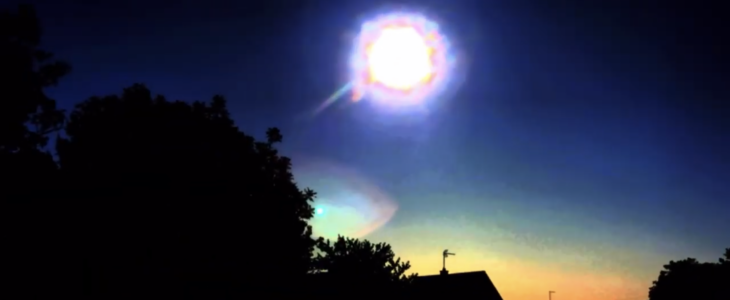 Dear Ms. Keith,

Thank you for contacting me about our Nation's epidemic of gun violence that is killing far too many Americans every year. Following the Uvalde massacre, there are now at least 19 more families in our country that will never be able to forget the horrific sight of what happens to a baby's body—to a child's body — when it is mangled and utterly destroyed by ammunition fired from close range by an AR-15 or similarly-styled semi-automatic rifle meant to provide our Soldiers with maximum lethality on a battlefield, rather than be sold for profit as an efficient weapon of  death that empowers a mass murderer to kill scores of children and their teachers in a matter of seconds and minutes. As families once again confront  unimaginable, unbearable, unfathomable grief; I am beyond angry. I am furious, heartbroken and fed up.  I am sick to my stomach thinking about the parents in Uvalde, Texas, who sent their babies to school, never to see them again. Never to hear their beautiful laughter or witness their wonderful smiles.  That is hell on earth that I would not wish on my worst enemy. As a Senator, I have asked my colleagues who refuse to take any meaningful action to reduce or prevent gun violence, how many more children will you allow to be murdered on your watch? Unfortunately, we still await an answer to that urgent question. I will never accept a status quo that forces our country to watch helplessly as individuals, on a recurring and shockingly routine basis, purchase semi-automatic rifles and ammunition designed to inflict maximum damage on internal organs, and then use these weapons of war to carry out mass murder in a matter of minutes at grocery stores, live event venues and worst of all, elementary schools. Yet, i f we do nothing, if we repeat our collective inaction after every mass shooting, innocent lives will undoubtedly be lost.  That is why I called on the United States S enate to immediately—at a 50-vote threshold—vote on the commonsense gun safety reforms that the American people have demanded for so long. To my deep disappointment, I and my fellow Senators who support improving our Chamber's rules to allow a simple majority to pass gun safety legislation, lack the 50 votes that would be necessary to modernize Senate rules.
Nevertheless, I remain ready today, tomorrow, whenever, to vote yes on allowing a simple majority in the Senate to pass gun safety laws that the vast majority of Americans strongly support, from enhancing background checks to prohibiting the sale of large capacity magazines and rifles designed for the battlefield, not our schoolyards or homes.Right now, the  gun lobby's playbook that goes into action after every horrific mass  slaughter  of innocent Americans is in full force. They and their loyalists are flooding the airwaves and internet seeking to blame anything and everything but the firearms and ammunition used to commit these horrific acts of mass violence. From video games, to movies, to mental health— the firearms industry and public officials beholden to them will grasp at any excuse to deflect attention and blame from the one variable that differentiates us from most economically-advanced nations: the sheer number of handguns and rifles owned throughout the country. The most heinous defenders of the corporate gun lobby will even go so far as to absurdly claim the problem is tht not enough Americans are carrying guns, as they seek to transform our schools, grocery stores and public spaces into lawless battlefields, where every citizen carries a weapon and is ready to open fire on their fellow Americans at a moments notice.Yet, the gun lobby's propaganda is undercut by reality.  Around the world, citizens of numerous countries from many different cultures play violent video games, watch violent movies and experience mental health challenges. Yet, those countries do not endure the type of repeated deadly mass shootings that have infected every area of American life over the past decade, from houses of worship to places of learning. In fact, other nation-states that have experienced horrific mass shootings, such as Australia, took decisive action to enact safeguards and stronger firearms laws that have successfully made it far more difficult to obtain a firearm and in the process, drastically reduced or prevented future mass shooting tragedies. There is no reason our Nation cannot take similar action to stop the brutal slaughter of innocent children. I reject the arguments by those who assert our country is powerless to reduce or prevent mass shootings. I condemn defeatists who would justify the uniquely American phenomenon of recurring mass shootings as somehow being a natural result of our citizenry being more violent, more bloodthirsty and more deranged than the rest of the world. That is a vile lie that insults the vast majority of American families who simply wish to live their lives in peace and free of the fear that they or their loved ones will be gunned down while picking up groceries, going to the movies or attending school. Too many of our friends and family members are killed by guns, and it is time for Congress to pass commonsense gun safety legislation. There is no denying we are facing a serious national crisis. According to the Centers for Disease Control and Prevention (CDC), thousands of Americans die every year from suicides, homicides and accidents involving a firearm. In 2020, CDC official mortality data revealed that firearm-related injuries became the leading cause of death among children and adolescents between one and 19 years of age, overtaking motor vehicle crashes.
This outrageous and unacceptable milestone reflects our Nation's success over the past decade in using reasonable regulation to reduce motor vehicle crash deaths among young Americans, and conversely, our country's utter failure to do anything to prevent, or even slow, the sharp increase in young people dying from gun violence in numerous forms.    

As a combat Veteran who grew up in a family of marksmen, I believe our Nation can do more to keep guns out of the hands of dangerous criminals while protecting Second Amendment rights.  That is why I helped introduce S. 529, Background Check Expansion Act to require private gun sellers to complete background checks before finalizing firearm purchases. This bill would prevent individuals who cannot pass a background check from easily obtaining guns online or at private gun shows where such checks are not mandatory. Representative Mike Thompson from California introduced companion legislation in the U.S. House of Representatives, H.R. 8, which passed by a bipartisan vote of 227 to 203. I was also an original cosponsor of S. 736, Assault Weapons Ban of 2021, which would ban the 205 military-style assault weapons and bump-fire stock devices that have been used in mass shootings from ending up in civilian hands. Our own streets should not be more deadly than war zones. Congress needs to take real action to prevent gun violence and address this epidemic head on. That is why I introduced the Blair Holt Licensing and Record of Sales Act with Representative Bobby L. Rush of Illinois to prohibit unlicensed gun-ownership and to direct the U.S. Attorney General to establish a Federal record of sale system. The legislation is honors the Chicago high school honor student who died protecting his friend when a gunman opened fire on a crowded bus. We owe it to the countless and growing number of firearm victims to take action, and Congress must pass this bill to protect the public against the unreasonable risk of injury and death associated with the unrecorded sale and transfer of firearms to unlicensed individuals. As your Senator, I am fighting for commonsense gun safety initiatives that will better protect Illinois and communities across the country. Keeping guns out of the hands of dangerous individuals requires completing rigorous background checks for every firearm purchase, enhancing licensing and registration requirements and improving the accuracy of the National Instant Criminal Background Check System. While I fail to understand why there are not at least 60 Senators willing to vote yes on passing important gun safety legislation, such as H.R. 8, Bipartisan Background Checks Act, please be assured that I am ready and willing to update archaic Senate rules to enable a democratically-elected majority in the United States Senate to pass firearms safety bills that the vast majority of Americans support.

Thank you again for contacting me on this important issue. If you would like more information on my work in the Senate, please visit my website at www.duckworth.senate.gov. You can access my voting record and see what I am doing to address today's most important issues. I hope that you will continue to share your views and opinions with me and let me know whenever I may be of assistance to you.
Sincerely, 
 
Tammy Duckworth
United States Senator
Thank you for reading the message I have shared above from Illinois Senator, Tammy Duckworth in response to my insistence that action be taken to address the still ongoing gun violence epidemic in these United States.
🙏🏻Please visit Safe at Last blog – to review the staggering Gun Violence Statistics compiled for all to review and consider. Changes must be made here in the USA and as a nation we can no longer accept the status quo of no action being taken to correct the obvious problems while more innocent victims die.
Please follow link provided below:👇🏼
https://safeatlast.co/blog/gun-violence-statistics/

Welcome to June.
Have a safe Pride month and on June 11th lets all March for our lives! (Details on rally locations to follow soon.)