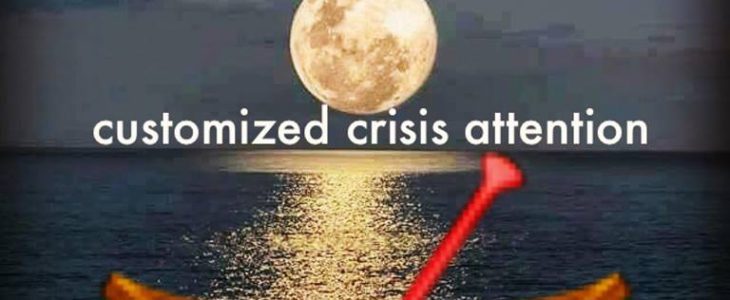 Big Papa Foundation seeks donations for the purchase of a Chicagoland location and ongoing charitable operations : The Big Papa Foundation Home Base
From the Big Papa Foundation Home Base staff will:
Provide community services to fight hunger and provide comfort, safety & health for all.
A. The Big Papa Foundation Home Base plans to address the needs of the local community and fight hunger🍽 with seasonal on -site gardening🍅🥦🥬 as well as canned food drives to restock the local food pantry. https://www.kccfoodpantry.org/
B. To support new parents in crisis with a quarterly baby supplies drive (to be hosted on site) to make infant car seats, high chairs, swings, and changing tables & cribs available for pickup for free by those in need.
C. To support the health and safety of the community: first aid, CPR & self self defense classes will be offered in the Big Papa Foundation Home Base classroom✏️. The low cost of the classes offered will be charitable donations to the Big Papa Foundation and taught by qualified professionals paid with donated funds. 📚
https://www.redcross.org/take-a-class
Provide emergency services to families in transition on site and nationwide..
A. After a house fire or an escape from an abusive home environment, Big Papa Foundation Home Base is safe place to come home to and figure out how to put the pieces of a family life back together.
B. From the new Big Papa Foundation Home Base staff will assist people in need nationwide.
I. Rescues requested from around the United States will be arranged and managed to stop suffering and abuse experienced by families with urgency.
II. 💸Donations provided to Big Papa Foundation will cover the cost of the Home Base location as well as emergency stays at AirBnb residences nationwide , safe family transport and initial legal fees for orders of protection . (Transport cost may be a tank of gas or an Uber/Lyft ride depending on the individual situation).
III. Big Papa Foundation Home Base plans to be able to provide 24 hour services On-site. Accommodations may be arranged individually and privately and in cooperation with first responders to ensure that families are quickly comforted in traumatic situations.
IV. Off-site accommodations will be arranged as needs arise using The Big Papa Foundation Rescue request form. Information provided will be used to customize arrangements made for those in need of rescue and minimize expenses for travel.
Big Papa Foundation Home Base
A. The ideal location for the proposed Big Papa Foundation Home Base will have modest staff sleeping & living quarters as well as private guest accommodations for transitional guests with special needs.
B. A yard with space for gardening and self defense classes is necessary and space for a 4 seasons greenhouse would be ideal.
C. A large kitchen and ample storage spaces would be put to good use and shared with people in transition according to their needs
D. No specific Illinois property has been chosen yet! The property search is in progress.
Please be informed that Big Papa Foundation does not have tax exempt status (501c3). This choice was made by the founders due to recent unfair changes in tax law (for disallowing deductions for charitable donations.) Big Papa Foundation does seek sponsorships and In-kind gifts to ensure donor trust and comfort and discloses spending with transparency so donors can see exactly how much good is being done with their hard earned funds. Every dollar is appreciated and never wasted. Thank you for giving today!